Do you need an Apostille on a document originating from the State of California and for use abroad?
Totally Notary is a Private Service Company registered with the California Secretary of State to provide Apostille services.
Why risk losing your important document to the unreliability of mail-in processing?  Once Totally Notary takes possession of your document it remains in our care through the entire process until it's safely returned to you.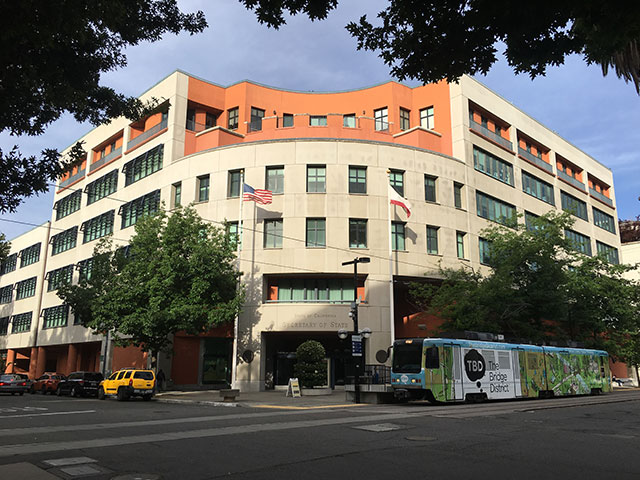 The California Secretary of State provides Apostille authentication of public official signatures on documents to be used outside the United States of America.  The country of destination determines whether the authentication is Apostille or Certification/Legalization.  If the destination country is a member of the Hague convention, the authentication process is an Apostille and for Apostille requests, there are only two Secretary of State offices in California; Los Angeles and Sacramento.
For those countries not members of the Hague convention, additional steps are required for authentication.  The steps include State Certification, U.S. Department of State certification, if required, and Embassy or Consulate legalization.
Apostille Rates
Rates includes all state fees.  Return Shipping options are USPS Priority Mail (2-3  day) $10 or expedited overnight FedEx $30.
First Document – $149
Each Additional Document* – $99
*Discount available for five or more documents
*Embossment stamp available for foreign documents
Steps for successful Apostille processing
Submit the Apostille Order Form and a scan of the document to Totally Notary for a complementary evaluation.  Documents may be sent by  Email or Fax: (925) 271-6155.

Once the document has been assessed by Totally Notary and approved for Apostille processing, mail or drop off the ORIGINAL document and Apostille Order Form to Totally Notary at 205 Main Street, Suite J, Pleasanton, CA 94566. Payment may be processed over the phone or by PayPal.  Before shipping your document, please notify Totally Notary by text or email to expect it.

Processed orders will be available for return shipping or local pick-up within 2 business days of receipt (weekends and holidays excluded). If return shipping is requested, choose method USPS Priority Mail (2-3 day) $10 or expedited overnight FedEx $30.
Accepted forms of payment:
Cash, money order, cashier's check, PayPal, and Major Credit Cards. Personal and Business checks will be subject to a 7 business day hold time for clearing of funds.  For faster processing, please pay by credit card.
California Apostille by Totally Notary is 100% guaranteed.  If an Apostille certificate cannot be obtained, the full fee will be refunded.
Totally Notary cannot guarantee that the document destination will accept the Apostille, only that the Apostille request will be processed by the California Secretary of State according to their policies and the Hague convention.
Apostilles and Certifications only certify to the authenticity of the signature of the official who signed the document, the capacity in which that official acted, and when appropriate, the identity of the seal or stamp which the document bears.  The Apostille or Certification does not validate the contents of the document.
The Secretary of State only authenticates signatures on documents issued in the State of California and signed by a notary public or one of the following public officials or their deputies:
County Clerks or Recorders
Court Administrators of the Superior Court
Executive Clerks of the Superior Court
Officers whose authority is not limited to any particular country
Executive Officers of the Superior Court
Judges of the Superior Court
Notaries Public
State Officials
The most common types of documents include:
Marriage Licenses, Divorce agreements, Divorce Decree
Birth Certificates*, Marriage Certificates*, Death Certificates*
Criminal Record – Criminal Background Check
Power of Attorney
Notarized copies of Passports, Affidavits and other documents
Adoption documents
Education Transcripts
Diplomas and Degrees
Permission to Travel Consent for minor children
Corporate and business documents
* Vital Records such as birth certificates, marriage certificates and death certificates must be "certified copies" issued by the local county clerk registrar-recorder's office where the certificate originated.  Birth certificates signed by a MD cannot be Apostilled.  If the birth certificate is signed by a MD, a certified copy must be requested from the county clerk registrar-recorder's office prior to requesting an Apostille.